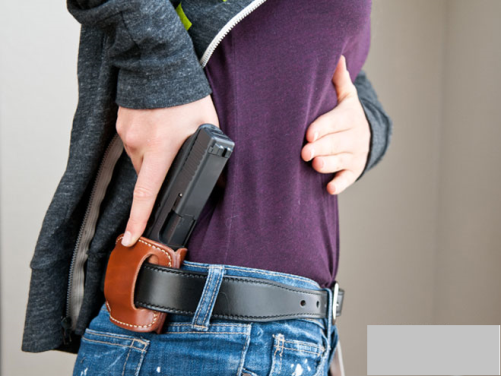 Concealed Carry Draw Class 07-24-25/2021
SKU 00010
Product Details
This class will teach the student to draw and fire effectively from a belt holster concealed by a shirt, jacket, vest or pullover. Upon successful completion of the class, you will be "draw qualified" for MAGS indoor range, allowing you to lower the shooting tray on the range and to practice drawing and firing from a holster. You will also learn how to draw and fire with a flashlight, engage multiple targets, engage targets at close range, shoot with either hand, speed load and tactically load, clear malfunctions, move with your handgun, and several other necessary skills. While the class is primarily designed for drawing from concealment, many other useful handguns skills will be learned and practiced.
You will need the following equipment for the class:
MANDATORY Three hundred fifty (350 rounds) of ammunition. No steel core or bi-metal jacketed ammo. You can check for this by touching the tip of the bullet to a magnet. If it sticks you CANNOT shoot it at MAGS.
MANDATORY Any medium/large handgun will work, including revolvers.The gun should be a major caliber weapon (9mm, .40, .357 Sig., .38/.357 magnum, .45, etc.).Small/minor caliber handguns present drawing, reloading, malfunction, and weak hand manipulation issues.It is best to learn this system with an adequate handgun.Very large, heavy revolvers will likewise not result in the best learning experience.
MANDATORY Three (3) magazines or three (3) revolver speed loaders.
MANDATORY A sturdy strong side holster (straight drop is best, with no forward or rearward cant. The belt holster made by comp-tac. com is highly recommended.They also carry high quality belts, etc.Order the speed paddle holster and a magazine carrier for the best possible results from the class.Order quickly as there can be a delivery delay time.Other high-quality holsters will work as well, and MAGS has a wide selection of gear.
MANDATORY Magazine carrier or speed loader carrier.
MANDATORY a thick belt (double thickness is best, 1 ¼" to 1 ½" wide) to secure the holster
A flashlight with a rear mounted pressure switch, also available at MAGS.
An open front jacket or vest (zipper or button) with which you would normally conceal the weapon.
A pullover shirt, sweatshirt, t-shirt etc. with which you would normally conceal the weapon.
Sturdy, comfortable shoes appropriate for moving and standing for long periods. (NO OPEN TOED OR FLIPFLOPS)
Eye and ear protection (Electronic hearing protection preferred.) MAGS has standard eye & ear protection to loan.
Any other mode of carry you would like to learn and work with (purses, belt packs, ankle holsters, etc.)Once you have learned the strong side belt draw system, it is very easy to transition to other carry modes.
A sharpie/permanent marker.
There is a limited capacity to rent holsters and magazine carriers for several modern handguns. The Instructor will need advance notice if you cannot obtain an adequate Firearm/holster and want to rent what he has.THE MOST COMMON DIFFICULTY IN LEARNING TO DRAW A WEAPON EFFICIENTLY AND SMOOTHLY IS INNAPROPRIATE BELT EQUIPMENT: POOR QUALITY HOLSTERS, FLIMSY/THIN BELTS, FLIMSY PANTS WITH INADEQUATE BELT LOOPS, Etc.
While brief breaks will be given, there are no lunch/dinner breaks.If you have special needs or dietary restrictions please plan accordingly.
Lastly, this class is restricted to twelve (12) persons, and will fill quickly, so please respond ASAP.Please be courteous to MAGS and others by not cancelling at the last minute or failing to show up.It prevents other interested CCW persons from attending.
If you need to contact the instructor directly, you can do so at 505.263.8750 and dalacaglov@aol.com
Class hours are 9AM-6PM both days
Save this product for later